You Can't go Wrong with Jewelry!
This will be my husband's and my ninth Christmas together.  Every year, he fails to surprise me with a gift.  He claims this is because when I want something, I just go out myself and buy it.  He is not wrong. 😉  But it would still be nice to get a surprise gift from time to time!
Kranich's has designer jewelry at all price levels!
Hon, if you're seeing this post, here's what I'm wishing for this Christmas!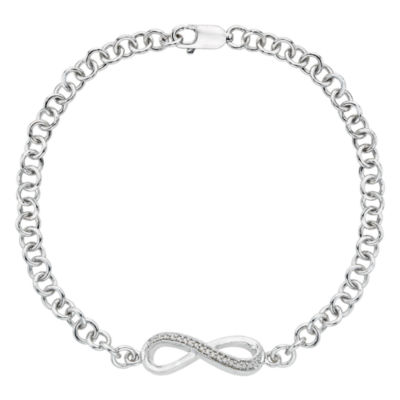 Sterling Silver Single Eternity Diamond Bracelet
Sterling silver and white gold are my favorites, and I truly love what the infinity symbol represents.
 This bracelet is nicely priced at $129.
Dazzling 14k White Gold Endless Hoop Earrings
Hoops are timeless and go with nearly any outfit.  These are a great size, not too small and not crazy-big.
A value at $63!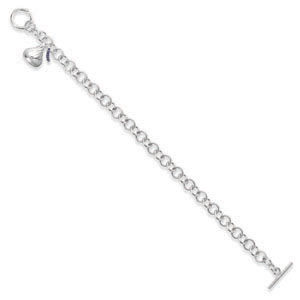 Elegant Hershey's Kiss Silver Bracelet
Isn't this adorable?! It's so original, and I know none of my friends will be wearing Hershey's Kisses.
 It's like having a kiss from your loved one at all times. 🙂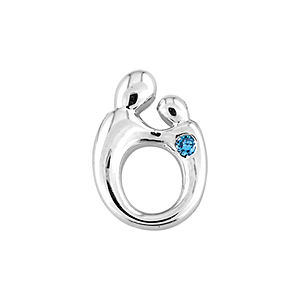 Elegant Mother and Child(R) Sapphire Pendant
I would love to wear this to show the world that I am a proud mother.
 It is simple but beautiful, and will be cherished for years to come.
Kranich's website offers the jewelry featured above and so much more.
Don't miss their Gabriel & Co. collection, everything in it is breathtaking.
I don't know about you, but I'm hoping to see some jewelry under my tree this year!
**DISCLAIMER: I was offered compensation in the form of jewelry in exchange for this post.   Regardless, my thoughts and opinions are my own.