BOOK TOUR REVIEW: The Possessions by Sara Flannery Murphy
The Possessions
by Sara Flannery Murphy
Adult Fiction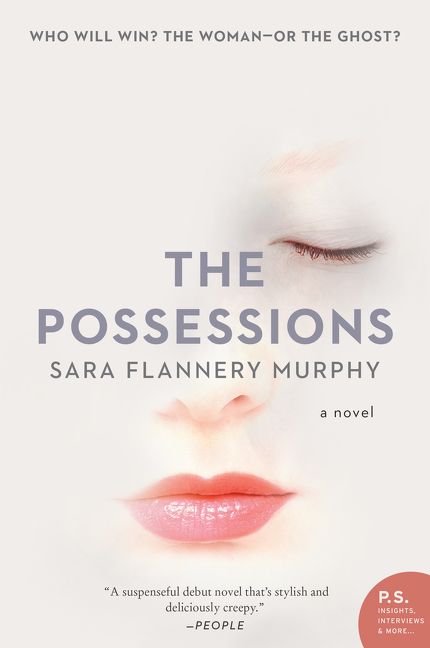 Book Description
In this electrifying literary debut, a young woman who channels the dead for a living crosses a dangerous line when she falls in love with one of her clients, whose wife died under mysterious circumstances.
In an unnamed city, Eurydice works for the Elysian Society, a private service that allows grieving clients to reconnect with lost loved ones. She and her fellow workers, known as "bodies", wear the discarded belongings of the dead and swallow pills called lotuses to summon their spirits—numbing their own minds and losing themselves in the process. Edie has been a body at the Elysian Society for five years, an unusual record. Her success is the result of careful detachment: she seeks refuge in the lotuses' anesthetic effects and distances herself from making personal connections with her clients.
But when Edie channels Sylvia, the dead wife of recent widower Patrick Braddock, she becomes obsessed with the glamorous couple. Despite the murky circumstances surrounding Sylvia's drowning, Edie breaks her own rules and pursues Patrick, moving deeper into his life and summoning Sylvia outside the Elysian Society's walls.
After years of hiding beneath the lotuses' dulling effect, Edie discovers that the lines between her own desires and those of Sylvia have begun to blur, and takes increasing risks to keep Patrick within her grasp. Suddenly, she finds her quiet life unraveling as she grapples not only with Sylvia's growing influence and the questions surrounding her death, but with her own long-buried secrets.
A tale of desire and obsession, deceit and dark secrets that defies easy categorization, The Possessions is a seductive, absorbing page-turner that builds to a shattering, unforgettable conclusion.
MY THOUGHTS: 
4 OUT OF 5 FLEURS DE LIS
I give props to the author for finding such a unique premise for a book. It's not quite clear how things work, but suspending your disbelief ensures you will enjoy this story.
Edie is very good at her job, which entails slipping in and out of consciousness while a dead person's (spirit? soul? it's never really named) speaking through her. She is basically going along day after day until she finally, unexpectedly, makes a real connection with a client. Patrick Braddock is visiting Edie to contact his recently departed wife. As Edie channels Sylvia, she finds it harder and harder to separate herself from Sylvia's former life, and Patrick as well. She soon becomes entertwined with him, and as she gets in deeper and deeper she learns that even though your body might be one with another's, you can never truly get to know their secrets.
I found this book easy to get absorbed in. Edie is a shaky, very withholding narrator, but as she opens up and learns more about Sylvia and gets closer to Patrick, she becomes more intriguing. While I have put this book on my "thriller" shelf, there are no really scary parts or anything where you're holding your breath waiting for something to happen. The true deliciousness in this story is watching Edie slowly start to become someone completely different from herself.
I cannot say I particularly loved the characterization. The reader learns almost nothing about Edie until the last 5 percent of the novel. And even then, the way her past is unraveled takes you a few minutes to think about.
As I have thought about this book over the last 24 hours since I've finished it, I've loved it more. I definitely read it quickly and lost track of time in its' pages. I would recommend this novel to those who like their stories to unwind slowly…because delayed gratification is what makes this book work. I am looking forward to more from this author.
About the Author
Sara Flannery Murphy grew up in Arkansas, where she divided her time between Little Rock and Eureka Springs, a small artists' community in the Ozark Mountains. She received her MFA in creative writing at Washington University in St. Louis and studied library science in British Columbia. She lives in Oklahoma with her husband and son. The Possessions is her first novel.
Find out more about Sara at her website, and connect with her on Facebook, Twitter, and Instagram.

Purchase Links