TV SHOW SPOTLIGHT & GIVEAWAY: POPE: The Most Powerful Man in History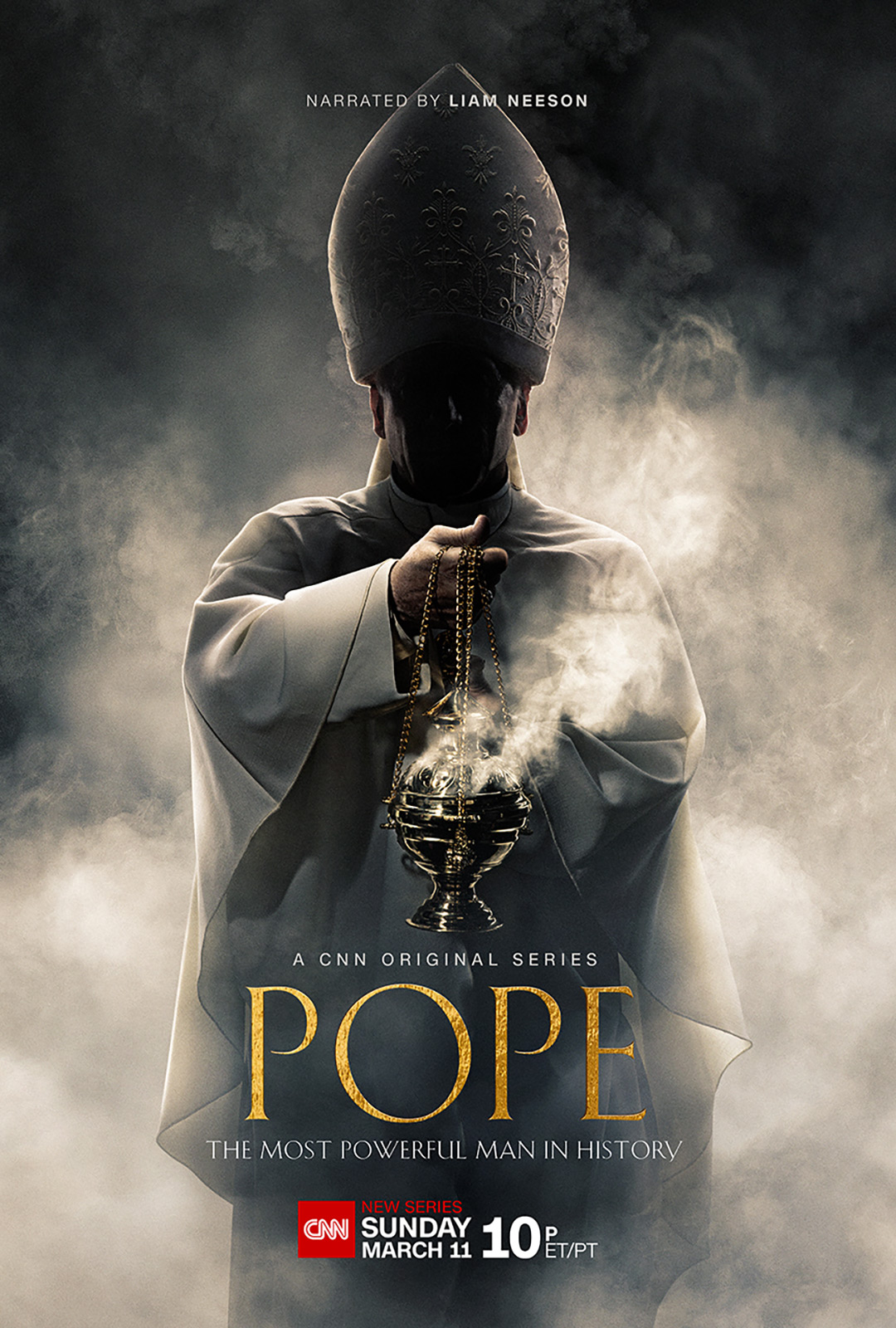 Hi yall!  I am excited to share with you a fascinating look at one of the world's most influential figures, explored in depth in a way like never before.  This Sunday, CNN will premiere the six part series POPE: The Most Powerful Man in History. Lent is the perfect time to begin watching and learning more about the history of this leader of the Catholic church.
Narrated by Liam Neeson, Pope: The Most Powerful Man in History, is a six-part CNN Original Series that explores how 12 apostles became 1.2 billion Catholics today, linking recent news events surrounding the Vatican with their unexpected origins.
"Ever since a man, claiming to be the Son of God, was nailed to a wooden cross over 2000 years ago, the Catholic religion has had a huge and profound influence and impact on our society," said Neeson. "As an amateur scholar myself, I was delighted to learn more about this by narrating a series that sheds a detailed light on how the Popes, past and present, and the Catholic Church came to be a prevailing force through fair means and foul, and along the way inspired some of the world's greatest works of art."
The series' debut episode, "The Rise of the Pope," examines the origins of the papacy and how Catholicism, against all odds, spread throughout Europe.  Pope: The Most Powerful Man in History, will premiere Sunday, March 11 on CNN.
History buffs, travel enthusiasts, and anyone who has ever dreamed of visiting (or revisiting) one of the most iconic cities in the world will have a chance to win a once-in-a-lifetime trip to Rome.  Inspired by the upcoming television premiere of Pope: The Most Powerful Man In History, contestants can vie for the opportunity to win by visiting the website:  www.myvaticanvacation.com.  Giveaway begins March 8 and ends on April 15.
The winner of the giveaway will receive the following:
Airfare and five nights of hotel accommodations for two in Rome.
A $500 gift card.
A rare and private tour of The Vatican.
The Vatican is home to some of the greatest works of art including The Pieta, Raphael's Transfiguration, Leonardo Da Vinci's St. Jerome In The Wilderness, the statue of Apollo Belvedere, and a painting of The Last Judgement by Michelangelo, located inside The Sistine Chapel.  The Sistine Chapel is famous throughout the world as the location where The College of Cardinals from The Roman Catholic Church, meet when a new Pope has to be elected.
In addition, one commenter on this post will win a $25 LifeWay Stores gift card!