BOOK TOUR REVIEW: The Wild Inside by Jamey Bradbury
The Wild Inside
by Jamey Bradbury
Mystery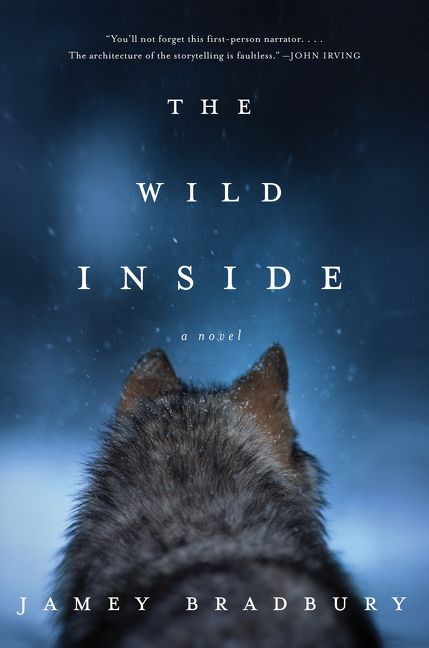 Book Description
A promising talent makes her electrifying debut with this unforgettable novel, set in the Alaskan wilderness, that is a fusion of psychological thriller and coming-of-age tale in the vein of Jennifer McMahon, Chris Bohjalian, and Mary Kubica.
A natural born trapper and hunter raised in the Alaskan wilderness, Tracy Petrikoff spends her days tracking animals and running with her dogs in the remote forests surrounding her family's home. Though she feels safe in this untamed land, Tracy still follows her late mother's rules: Never Lose Sight of the House. Never Come Home with Dirty Hands. And, above all else, Never Make a Person Bleed.
But these precautions aren't enough to protect Tracy when a stranger attacks her in the woods and knocks her unconscious. The next day, she glimpses an eerily familiar man emerge from the tree line, gravely injured from a vicious knife wound—a wound from a hunting knife similar to the one she carries in her pocket. Was this the man who attacked her and did she almost kill him? With her memories of the events jumbled, Tracy can't be sure.
Helping her father cope with her mother's death and prepare for the approaching Iditarod, she doesn't have time to think about what she may have done. Then a mysterious wanderer appears, looking for a job. Tracy senses that Jesse Goodwin is hiding something, but she can't warn her father without explaining about the attack—or why she's kept it to herself.
It soon becomes clear that something dangerous is going on . . . the way Jesse has wormed his way into the family . . . the threatening face of the stranger in a crowd . . . the boot-prints she finds at the forest's edge.
Her family is in trouble. Will uncovering the truth protect them—or is the threat closer than Tracy suspects?

MY THOUGHTS:
2 out of 5 FLEURS DE LIS

The Wild Inside by Jamey Bradbury
The first half of this book was great to me, which is why it's such a shame that the second half veered off so weirdly that I ended up having to give a less than stellar review.
Tracy Petrikoff lives in rural Alaska with her father and brother after the death of her mother a few years prior. The family raises sled dogs, and in past years Tracy's father Bill has run the Iditarod and done pretty well at it. So, dogs and racing are in 17 year old Tracy's blood…but so is something else.
Ever since birth, Tracy has known she's different. She'd rather be in the woods than the house any day, and feels she has more in common with the squirrels and rabbits she comes across than other kids her age. As she grows older, the wild streak inside Tracy becomes harder to tame, and she sometimes finds it hard to have the self control not to harm other people. But, she is still a teenage girl, and butting heads with her father happens. He just doesn't know why it's so dangerous when she gets grounded to their house, but he'll learn.
If I had been told that there was going to be a supernatural element to this novel, I probably would have picked it up a lot sooner than I did. The mystery lies around what exactly Tracy is and why she does what her instincts tell her, and it's intriguing to see how she has to strike that balance between her humanity and her "wild inside."
There are actually several secrets and mysteries throughout the book. At the beginning, Tracy attacks a man who tries to grab her in the forest. He then comes to her house and her father saves his life. An enigmatic teenage drifter named Jesse comes around looking for a place to stay, and Tracy is immediately suspicious and it turns out she has good reason to be.
The best parts of the book, in my opinion, are flashback that show conversations between Tracy and her mother. You can tell that the two were close, and it turns out it was because the two of them were the same in so many ways. Tracy's mother understood her and tried her best to make sure she felt comfortable in her own skin and in her family. The loss of her mother was profound and Tracy finally sees how hard it impacted every single member of their household.
If you have a weak stomach, this book is not for you. There are many bloody scenes, some involving animals and some involving humans, and they're described rather bluntly. There are a couple of other parts I can't mention for spoiler reasons, but if you are easily disturbed I would again advise you to stay away.
In the end, I was too infuriated with Tracy and her bad decision making to be happy with how things turned out. I know she was probably never meant to be a main character a reader can root for, but there are things I cannot believe she intentionally did and seemed senseless. I get what Tracy did for her family and for herself, but I still can't agree with it fully.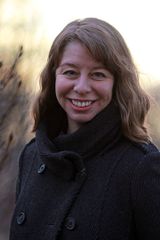 About the Author
Born in Illinois, Jamey Bradbury has lived in Alaska for fifteen years, leaving only briefly to earn her MFA from the University of North Carolina, Greensboro. Winner of an Estelle Campbell Memorial Award from the National Society of Arts and Letters, she has published fiction in Black Warrior Review, Sou'wester, and Zone 3, and she has written for the Anchorage Daily News, TheBillfold.com, and storySouth. Jamey lives in Anchorage, Alaska.
Find out more about Jamey at her website, and connect with her on Facebook, Twitter, and Instagram.
Purchase Links