REVIEW & GIVEAWAY: Our Kind of Cruelty by Araminta Hall
Our Kind of Cruelty
by Araminta Hall
Thriller
Book Description
This is a love story. Mike's love story.
Mike Hayes fought his way out of a brutal childhood and into a quiet, if lonely life, before he met Verity Metcalf. V taught him about love, and in return, Mike has dedicated his life to making her happy. He's found the perfect home, the perfect job, he's sculpted himself into the physical ideal V has always wanted. He knows they'll be blissfully happy together.
It doesn't matter that she hasn't been returning his emails or phone calls.
It doesn't matter that she says she's marrying Angus.
It's all just part of the secret game they used to play. If Mike watches V closely, he'll see the signs. If he keeps track of her every move he'll know just when to come to her rescue…
A spellbinding, darkly twisted novel about desire and obsession, and the complicated lines between truth and perception, Our Kind of Cruelty introduces Araminta Hall, a chilling new voice in psychological suspense.
MY THOUGHTS:
3 out of 5 FLEURS DE LIS

Our Kind of Cruelty by Araminta Hall
Since everyone else's review is saying it, I'll mention it too–this book holds some similarities to YOU by Caroline Kepnes. YOU is one of the best books I have read in recent memory, so once I made the comparisons, it was hard to stop comparing the two novels. But, Our Kind of Cruelty has a psychopathic main character with issues all his own.
The story is told from the viewpoint of Mike, whose girlfriend Verity (V for short) has broken up with him after he cheated on her while away at a job in New York City. Since Mike and V were obsessed with each other and were together for seven years doing things like sex games involving strangers, Mike takes this loss extremely hard. He eventually gains some perspective and he just knows that even though V is marrying someone else, she'll come back around to needing him and he'll be there waiting when she does.
Mike's creepiness jumps off the page at you. He's not even a somewhat likable psycho like Joe from YOU. The only person in the world he cares about is Verity, and he can barely spare a nice word to anyone else in his path. His coworkers and neighbors have noticed something off about him, but he seems to think of himself as normal and therein lies some of his psychosis.
To say Mike is obsessed with V is an understatement. He goes above and beyond the "normal stalker" actions like watching her inside her house, to some truly disturbing behaviors that again, he does not see any problem with. In his mind, he's just doing whatever it takes to allow his love to come back to him.
There are two parts to this book, really, and for my part I found the tension and tone leading up to the climax more exciting than the aftermath. For me the final few chapters were a bit boring, and I read them kind of hurriedly so I could go ahead and finish the book. Unlike some others, I didn't find the plot to have a big twist, and although I wouldn't quite call it predictable, I knew some of the things were bound to happen.
Our Kind of Cruelty presents an interesting and timely juxtaposition between the truths and perceptions of male and female sexuality, and the constant fight between the person we are now and the one we used to be. I know this novel will have thriller fans talking this summer.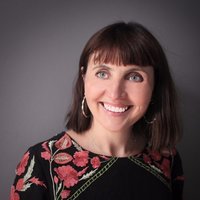 About the Author
Araminta Hall began her career in journalism as a staff writer on teen magazine Bliss, becoming Health and Beauty editor of New Woman. On her way, she wrote regular features for the Mirror's Saturday supplement and ghost-wrote the super-model Caprice's column.
PURCHASE THE BOOK
Thanks to the publisher, I have several copies of Our Kind of Cruelty to give away!  Please leave a comment and I will choose winners on 4/30.  US ONLY PLEASE.