REVIEW: The Wife by Alafair Burke
The Wife
by Alafair Burke
Mystery/Suspense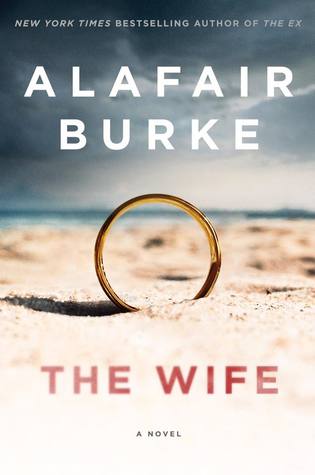 Book Description
His scandal. Her secret.
When Angela met Jason Powell while catering a dinner party in East Hampton, she assumed their romance would be a short-lived fling, like so many relationships between locals and summer visitors. To her surprise, Jason, a brilliant economics professor at NYU, had other plans, and they married the following summer. For Angela, the marriage turned out to be a chance to reboot her life. She and her son were finally able to move out of her mother's home to Manhattan, where no one knew about her tragic past.
Six years later, thanks to a bestselling book and a growing media career, Jason has become a cultural lightning rod, placing Angela near the spotlight she worked so carefully to avoid. When a college intern makes an accusation against Jason, and another woman, Kerry Lynch, comes forward with an even more troubling allegation, their perfect life begins to unravel. Jason insists he is innocent, and Angela believes him. But when Kerry disappears, Angela is forced to take a closer look at the man she married. And when she is asked to defend Jason in court, she realizes that her loyalty to her husband could unearth old secrets.
MY THOUGHTS:
3.5 out of 5 FLEURS DE LIS
I know everyone is raving about the ending of this book, and yes, it did reveal some big juicy secrets. But the problem is, it took so long to get there. Only the first half of the book held my singular interest, but then it waned as the plot started to slow.
The main character of this novel is Angela Powell, mother of one and wife to Jason Powell, a media darling and university professor. When a student, and then another woman, come forward to press sexual harassment charges on Jason, Angela's life is rocked. She begins to wonder if her husband is the person she and everyone else who knows him believes he is.
I have read plenty of thrillers/marriage issues type books (you know the kind), so I know that the fact of the matter is, every person in the story is always hiding something. This book flips back and forth between Angela's point of view and what the investigation into Jason is uncovering, so we get to learn details often before Angela does, and as such can see the lies begin to unravel.
It's not that did not like Angela Powell…but she was just OK. Even when she described her tragic backstory, she did it with a kind of (understandable, I suppose) disassociation that makes it hard for the reader to feel much for her. She also seems to take a long time to make decisions, and can be annoyingly hardheaded when it comes to seeing the truth about her husband's misdeeds. I never felt too sorry for her and by the end I didn't truly care about what happened to her.
I wish the book had laid out its twists more evenly throughout then just piling them all on in the last couple of chapters. I had a feeling something interesting was coming at the end, and really that's the only thing that kept me reading. I forced myself to finish this book and I'm glad I did, but in my opinion all the hype is a little overwrought.
About the Author
Alafair Burke is the New York Times bestselling author of "two power house series" (Sun-Sentinel) that have earned her a reputation for creating strong, believable, and eminently likable female characters, such as NYPD Detective Ellie Hatcher and Portland Deputy District Attorney Samantha Kincaid. Alafair's novels grow out of her experience as a prosecutor in America's police precincts and criminal courtrooms, and have been featured by The Today Show, People Magazine, The New York Times, MSNBC, The Washington Post, USA Today, and The Chicago Sun-Times. According to Entertainment Weekly, Alafair "is a terrific web spinner" who "knows when and how to drop clues to keep readers at her mercy."
A graduate of Stanford Law School and a former Deputy District Attorney in Portland, Oregon, Alafair is now a Professor of Law at Hofstra Law School, where she teaches criminal law and procedure. Her books have been translated into 12 languages.
Alafair's work has been praised by some of the world's most respected crime writers, including Gillian Flynn, Michael Connelly, Dennis Lehane, Karin Slaughter, Harlan Coben, Lisa Scottoline, Lisa Unger, and Nelson DeMille.
Learn more about Alafair at www.alafairburke.com