BOOK TOUR REVIEW & GIVEAWAY: The Garden of Blue Roses by Michael Barsa
The Garden of Blue Roses
by Michael Barsa
Mystery/Horror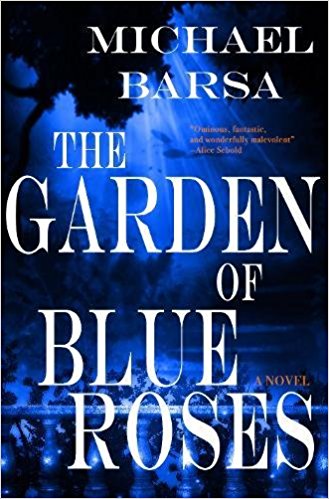 Book Description
A car lies at the bottom of an icy ravine. Slumped over the steering wheel, dead, is the most critically acclaimed horror writer of his time. Was it an accident? His son Milo doesn't care. For the first time in his life, he's free. No more nightmarish readings, spooky animal rites, or moonlit visions of his father in the woods with a notebook and vampire make-up.
Or so he thinks.
Milo settles into a quiet routine—constructing model Greek warships and at last building a relationship with his sister Klara, who's home after a failed marriage and brief career as an English teacher. Then Klara hires a gardener to breathe new life into their overgrown estate. There's something odd about him—something eerily reminiscent of their father's most violent villain. Or is Milo imagining things? He's not sure. That all changes the day the gardener discovers something startling in the woods. Suddenly Milo is fighting for his life, forced to confront the power of fictional identity as he uncovers the shocking truth about his own dysfunctional family—and the supposed accident that claimed his parents' lives.
MY THOUGHTS:
3.5 out of 5 FLEURS DE LIS
The Garden of Blue Roses by Michael Barsa
It's been a long time since I read any gothic novels (high school probably), but I can see why The Garden of Blue Roses has been compared to some. A highly questionable narrator, a family full of secrets, a large house with lush grounds as the setting–it's got all that. But this novel shines in its' characterization, and yes Milo Crane is not someone I will forget soon.
Milo is the son and second child of world famous horror writer John Crane. Milo is an introvert to say the least, and he's forced to live alone with his older sister Klara in their childhood home after the death of their parents in a winter car accident.
It's not long before Klara takes the opportunity to make changes to the estate, starting with constructing an elaborate garden, and she receives the help of an enigmatic Frenchman named Henri Blanc. Milo has an immediate distrust in him that becomes an obsession when he discovers there are more than a few parallels between Henri and the main character/serial killer in one of his father's books.
What conspires between these three characters is a dark, twisty psychological roller coaster ride that leads to the discovery of so many hidden truths and most definitely cannot end happily.
From the beginning of the book, when Milo describes his past encounters with people outside his own family, I knew there had to be something off about him…but is he autistic? Anti-social? A psychopath? You never truly learn and you also never truly believe anything Milo says or thinks. Not knowing whether he's really hearing and seeing the things he reports is one of the most unnerving things about this book.
I might have thought I knew where this book was going, but I have to say that the ending was well paced and left me pleasantly surprised. Although Milo is definitely nothing close to endearing, he does draw you in, and you're not necessarily rooting for him, but you do want him to have some sense of simple contentment in his life.
The horrors described in this book, in my opinion, are mostly the ones uncovered by learning about the family's disturbing past as the end of the novel approaches. You can see how Klara and Milo ended up in the current life positions they are in, and you can understand some of their motivations.
If you want a slow burn novel with plenty of suspense and one that will leave you guessing until the end, give this one a try.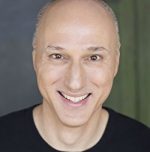 About the Author
Michael Barsa grew up in a German-speaking household in New Jersey and spoke no English until he went to school. So began an epic struggle to master the American "R" and a lifelong fascination with language. He's lived on three continents and spent many summers in southern Germany and southern Vermont.
He's worked as an award-winning grant writer, an English teacher, and an environmental lawyer. He now teaches environmental and natural resources law. His scholarly articles have appeared in several major law reviews, and his writing on environmental policy has appeared in The Chicago Tribune and The Chicago Sun-Times. His short fiction has appeared in Sequoia.
The Garden of Blue Roses is his first novel.
Connect with Michael
Website | Facebook
Purchase Links
Amazon | Books-A-Million | Barnes & Noble
One commenter will win a copy of the book! Ends 6/15.  Tell me what your favorite ROSE is 🙂