BOOK TOUR REVIEW & GIVEAWAY: The Widow's Watcher by Eliza Maxwell
The Widow's Watcher
by Eliza Maxwell
Contemporary Fiction
Book Description
From Eliza Maxwell, the bestselling author of The Unremembered Girl, comes a gripping novel about the mysteries that haunt us and the twists of fate that can unravel them…
Living in the shadow of a decades-old crime that stole his children from him, reclusive Lars Jorgensen is an unlikely savior. But when a stranger walks onto the ice of a frozen Minnesota lake, her intentions are brutally clear, and the old man isn't about to let her follow through.
Jenna Shaw didn't ask for Lars's help, nor does she want it. After he pulls her from the brink, however, Jenna finds her desire to give up challenged by their unlikely friendship. In Jenna, Lars recognizes his last chance for redemption. And in her quest to solve the mysteries of Lars's past and bring him closure, Jenna may find the way out of her own darkness.
But the truth that waits threatens to shatter it all. When secrets are surrendered and lies are laid bare, Jenna and Lars may find that accepting the past isn't their greatest challenge. Can they afford the heartbreaking price of forgiveness?
3.5 OUT OF 5 FLEURS DE LIS
Not much exciting happens in the tiny frozen town of Raven, Minnesota.  So when old man Lars Jorgensen spots a woman trying to sink herself into an icy lake, he saves her against her wishes.  Seeing a woman in distress rips him back to his own sad past.
Jenna Shaw has a death wish.  She cannot find the will to continue living after she loses her husband and three children.  Her imagination is all she has left, and her van which takes her from Houston to Minnesota where she forcefully comes together with Lars.  Jenna and Lars must face the circumstances and eventually get to know each other and just what they have that they're hiding from.
The wintry feel of Minnesota itself seems to be a character in this novel.  You can feel the wind, ice, and snow, and the desolate nature of the place.
Are the characters kind of stereotypical? Yes.  Everyone knows the trope of the grumpy old man with loss in his past.  As the novel goes on you can predict where the relationship between Jenna and Lars will grow, through a shared sense of grief and both sharing certain characteristics such as stubbornness.  Learning exactly why each character is so sad is an emotional journey.
In my opinion the book is a little Hallmark movie-ish, but it deals with grief in a very interesting way, and shows that connections between people are not something you can substitute for.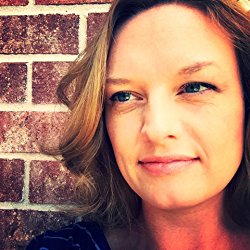 About the Author
Eliza Maxwell is the author of The Unremembered Girl, The Grave Tender, and The Kinfolk. She writes fiction from her home in Texas, which she shares with her ever-patient husband, two impatient kids, a ridiculous English setter, and a bird named Sarah. An artist and writer, a dedicated introvert, and a British cop-drama addict, she enjoys nothing more than sitting on the front porch with a good cup of coffee.
Connect with Eliza
Website | Facebook | Twitter | Instagram
Purchase Links
Amazon | Books-A-Million | Barnes & Noble
One commenter will win a copy of the book! (US/CAN) Tell me if you've ever been to Minnesota.