BOOK TOUR REVIEW & GIVEAWAY: Jane Doe by Victoria Helen Stone
Jane Doe
by Victoria Helen Stone
Thriller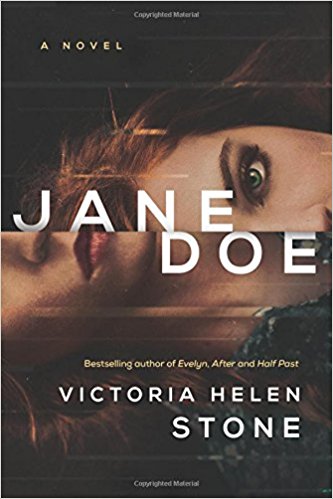 Book Description
A double life with a single purpose: revenge.
Jane's days at a Midwest insurance company are perfectly ordinary. She blends in well, unremarkably pretty in her floral-print dresses and extra efficient at her low-level job. She's just the kind of woman middle manager Steven Hepsworth likes—meek, insecure, and willing to defer to a man. No one has any idea who Jane really is. Least of all Steven.
But plain Jane is hiding something. And Steven's bringing out the worst in her.
Nothing can distract Jane from going straight for his heart: allowing herself to be seduced into Steven's bed, to insinuate herself into his career and his family, and to expose all his dirty secrets. It's time for Jane to dig out everything that matters to Steven. So she can take it all away.
Just as he did to her.

MY THOUGHTS:
3 out of 5 FLEURS DE LIS

Jane Doe by Victoria Helen Stone
Jane has learned from a young age not to rely on anybody. So when she finally does find her person, her best friend, they become close as sisters. And then Jane loses her to suicide. So Jane decides to make someone pay.
Her target is pastor's son Steven Hepsworth. Steven is as white bread as it gets–working in an office, single, preys on women. Steven had a relationship with Jane's friend, and treated her horribly, which Jane thinks is to blame for her suicide. Jane gets to work seducing him, and she's fun to watch.
It's always interesting to me when the narrator of a story knows exactly what kind of person they are, but they embrace it instead of trying to change. Jane is not a good person, in fact she is a self described sociopath. She uses her lack of emotions to her benefit, and it has seemed to work for her in her life so far.
I wish there would have been a bit more thrill in this book. I didn't feel much of a sense of danger or suspense–the mystery basically lies around finding out the truth about Steven. Jane knows what she is doing, she plans meticulously, and therefore there is never a point where the reader thinks she might fail or get caught.
One issue I had with this book is that at times, it seemed like the author was going out of her way to make sure that the reader knew how bad of a guy Steven was. So much of the stuff he says and does is excessive, to the point where it felt like it was being forced.
I liked the end of this book, if only because it was unexpected. From the way Jane was talking throughout the whole rest of the book, I would have thought she would have taken a different course of action. Jane Doe was a quick read, and Jane is an interesting character, but the rest of the book didn't have the depth I hoped for.
About the Author
Victoria Helen Stone is the nom de plume for USA Today bestselling author Victoria Dahl. After publishing more than twenty-five novels, she is now taking a turn toward the darker side of genre fiction. Born and educated in the Midwest, she finished her first manuscript just after college. In 2016, the American Library Association awarded her the prestigious Reading List Award for outstanding genre fiction. Having escaped the plains of her youth, she now resides with her family in a small town high in the Rocky Mountains, where she enjoys hiking, snowshoeing, and not skiing (too dangerous).
Connect with Victoria
Purchase Links
One commenter will win a copy of the book (US/CAN).
Please let me know your favorite thriller you've read. Ends 8/15.