BOOK TOUR REVIEW & GIVEAWAY: After Nightfall by AJ Banner
After Nightfall
by AJ Banner
Mystery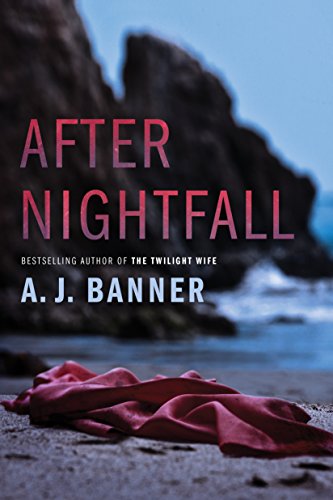 Book Description
Beware of friends with secrets…
Imagine your closest friend utterly betraying you. Years later, when she seeks forgiveness, you invite her to your engagement party as a gesture of reconciliation. But seething hostilities rise to the surface, ruining everyone's evening. After an awful night, your friend's battered, lifeless body is found at the bottom of a rocky cliff.
Newly engaged Marissa Parlette is living this nightmare. She should be celebrating her upcoming wedding, but she can't shake the image of her friend lying dead on the beach. Did she fall? Was she pushed? Or did she take a purposeful step into darkness? Desperate for answers, Marissa digs deep into the events of the party. But what she remembers happening after nightfall now carries sinister implications: the ugly sniping, the clandestine meetings, the drunken flirtations. The more she investigates, the more she questions everything she thought she knew about her friends, the man she once trusted, and even herself.
Bestselling author A. J. Banner keeps readers on a razor-sharp edge in this intricately plotted novel of psychological suspense…in which nothing is as it seems.
MY THOUGHTS:
3.75 OUT OF 5 FLEURS DE LIS
 
After Nightfall by A.J. Banner
If you like a story where absolutely everybody is a suspect, then this is the novel for you. Even the narrator thinks she herself is to blame at some point.
The morning after Marissa and Nate's dinner/engagement party, Marissa wakes up to find that her best frenemy and next door neighbor Lauren is dead. Did she fall or was she pushed from the cliff down to the rocks below? Marissa does her best to investigate who might have had a reason to want Lauren dead–and before ling she finds out there are plenty of potential killers.
Marissa is a likable enough main character, though she makes some decisions that left me scratching my head. There is a wide cast in this novel, and it seems all of them have something to hide, even down to Nate's 9 year old daughter.
At times I might have felt the author was throwing in TOO many red herrings; it's a bit tiring trying to keep up with every side character's personal problems. Most questions do get answered by the end, but it felt more like tying up loose ends than integrating their plot lines into the story.
When the killer was revealed, I was definitely surprised, although the climax fell a little flat for me. I wish we would have gotten to see a bit more of the culprit throughout the whole of the book.
This is another good thriller offering, and you will devour it quickly just like I did.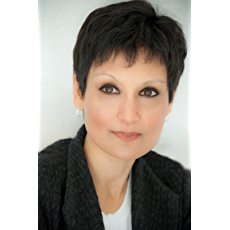 About the Author
Born in India and raised in North America, A. J. Banner received degrees from the University of California, Berkeley. Her previous novels of psychological suspense include The Good Neighbor and The Twilight Wife, a USA Today bestseller. She lives in the Pacific Northwest with her husband and six rescued cats.
Connect with A. J. Banner
Purchase Links
One commenter will win a copy of After Nightfall. US/CAN only.  Leave me a comment telling me your best friend's name! Ends 9/7/18.