BOOK TOUR REVIEW: Before She Was Found by Heather Gudenkauf
Before She Was Found
by Heather Gudenkauf
Mystery/Suspense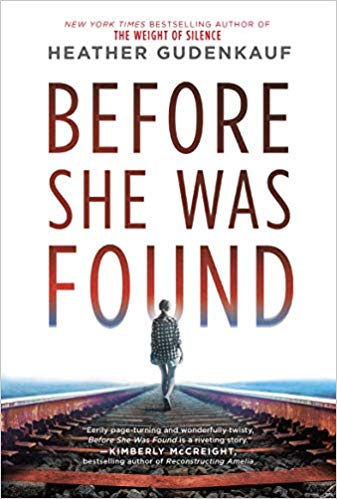 Book Description
A gripping thriller about three young girlfriends, a dark obsession and a chilling crime that shakes up a quiet Iowa town
For twelve-year-old Cora Landry and her friends Violet and Jordyn, it was supposed to be an ordinary sleepover—movies and Ouija and talking about boys. But when they decide to sneak out to go to the abandoned rail yard on the outskirts of town, little do they know that their innocent games will have dangerous consequences.
Later that night, Cora Landry is discovered on the tracks, bloody and clinging to life, her friends nowhere to be found. Soon their small rural town is thrust into a maelstrom. Who would want to hurt a young girl like Cora—and why? In an investigation that leaves no stone unturned, everyone is a suspect and no one can be trusted—not even those closest to Cora.
Before She Was Found is a timely and gripping thriller about friendship and betrayal, about the power of social pressure and the price of needing to fit in. It is about the great lengths a parent will go to protect their child and keep them safe—even if that means burying the truth, no matter the cost.

Before She Was Found by Heather Gudenkauf
My rating: 3 of 5 stars
When the very first pages of a book describe a 12 year old girl being brutally assaulted, it's easy to get sucked in fast! Before She Was Found is a page turner, for sure…but is the payoff great?
The story centers around the aftermath of an attack on Cora Landry. Her middle school "friends" Violet and Jordyn, have gotten wrapped up in the mystery of a local urban legend that tells of a man named Joseph Wither who murders girls. Cora finds herself especially close to the heart of the story, and she takes it far enough that she gets seriously injured.
As I said, this book was indeed a page turner. I think the main thing that bothered me was the heavy foreshadowing that seemed to not really amount to what it should have.
The story rotates between points of view, including Jordyn and Violet's guardians, diary entries from Cora, and notes from a psychiatrist involved in the case. I think this was not a bad decision, but in my opinion there was maybe one too many POV changes.
We also learn more about how the girls ended up in the position they were in through flashbacks of the school year leading up to the attack. I found it very sad to read through Cora's diary entries and see how mean kids were to her, Jordyn especially. I wish I would have found out more reasoning behind the way Jordyn was so spiteful.
I thought I had figured out "whodunit" but I was proven wrong, and I believe you will be too. I could not have seen the end coming, and I'm still trying to decide if that was a good or a bad thing. I think for sure, it seems quite out of left field.
This book is billed as an adult mystery suspense but it could almost pass for YA so be aware of that. I thought it was good for an early summer read.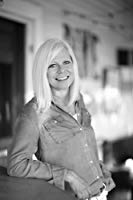 About the Author
Heather Gudenkauf is a New York Times and USA Today bestselling author of The Weight of Silence and Not a Sound.  Heather lives in Iowa with her family.
Connect with Heather
Purchase Links