Give Your Christmas Tree New Life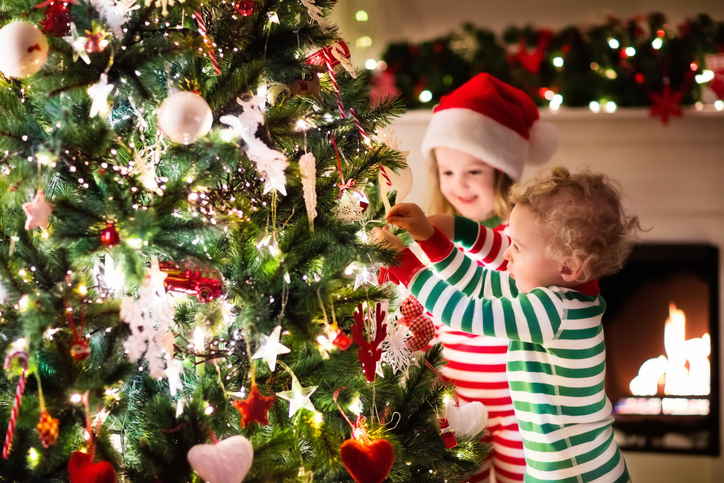 As the holidays approach and plans are made for parties, visiting family, and festive meals, the centerpiece and seemingly the beginning of the season is the Christmas tree. Once the location for the tree has been determined, all of the other decorations can be mapped out. The theme for the tree sets the tone for the rest of the house, so it's important to plan ahead and set the stage for the entire holiday season. In all the planning, however, have a little fun and think about shaking things up a little bit by stepping away from what you do every year. Determine what colors you want to use, what the theme will be, and what types of decorations you want for your Christmas focal point while kicking the holidays up a notch.
Silver & Gold
First, pick your tree. Will you go fresh or artificial? Before you make your decision, check out companies like Balsam Hill for a beautiful tree that doesn't require water or cleanup. Once you have your tree, think lights! While multicolored lights seem to be the go-to when deciding on a color scheme for the tree, remember that these can actually become your starting point for your tree pallet. Instead of going with what you have always used, think outside the box.
If your holiday colors will be warm this year with gold tones and red accents, then consider using creamy whites or auburn lights. You could even go with red lights, but be careful because they can create a darker tone against the deep green of your tree. If your colors are going to match the weather outside and lend a cool, crisp effect, use blue and bright white light patterns. Use silver and blue ornaments with some white doves for the cold effect. Purples also add to the feel and give the tree another layer of interest.
Cookie Cutters & Desserts
Once you get the feel from your color selection, decide on your theme. Don't feel like you have to drag out the same ornaments you have used for years. Granted, many families have traditions and special ornaments that they look forward to each year. Not to take away from these time-honored memories, but sometimes it's fun to do something different. Consider collecting every possible cookie cutter you can find, either at a thrift or craft store, and filling your tree with a whole eclectic assortment. Or look for ornaments made to look like cupcakes or other small dessert treats. Imagine a beautiful tree bursting with delicious color.
Every year could have a different theme and each person in the family could take turns choosing. Then, suddenly, you have a new tradition!
Homemade & Store-Bought
Even if you have the colors and your out-of-the-box theme, it doesn't mean you can't go homemade, or top of the line. Many beautiful ornaments and traditions for that matter have been born from crafting them together around the table. Salt or cinnamon salt dough ornaments, tiny framed family pictures, and unique, painted glass ornaments can bring hours of joy together in the process and years of fond memories to come. Have plenty of crafting items on hand for impromptu ornament-making nights.
If you choose to take it up-town and buy some exquisite items to adorn your tree in top-to-stump beauty, take the time to find lovely matches and give your tree a facelift with a fresh look of color and sparkle. Remember whichever ornaments you choose, pick the perfect tree to put them on. Be sure to check out Balsam Hill reviews when deciding on your tree.
Christmas is all about tradition. However, within that world of tradition, celebrate new and vibrant additions to your family celebrations. Give your focal point some new inspiration and create a wonderful Christmas tree filled with charm and new life.