Tips to Help You Buy the Perfect Persian Rug for Your Household
Persian spices and rugs are fabled since olden times and have acquired their cult status in recent times. These rugs are exquisitely crafted and made from some of the most amazing fabrics. Often handwoven, the rugs are an example of sheer craftsmanship and masterclass. In the modern-day context, these rugs add a lot of class and a touch of elegance to your home. With some of the most amazing heirloom quality, these rugs are real lifesavers when it comes to creating elegant and chic spaces within your homes. However, there are some essential factors that you must bear in mind.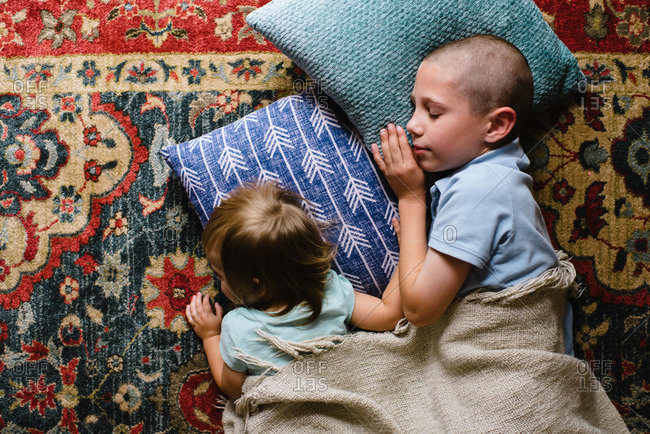 While buying a Persian rug, consider the following factors next time –
1. Decide a budget – and stick to it!
Buying Persian rugs is the modern-day equivalent of selecting family heirlooms and investing in them. Therefore, you'll have to select a quality rug that can be passed down generations without any wear and tear. However, long-lasting handmade rugs come with a rather heavy price tag. The alternative to this could be machine-made rugs. Although these rugs do not quite enjoy the same lifespan as a handmade one, it can significantly reduce your expenses to fit your budget. Also, investing in a rug made out of authentic wool would still have an impressive shelf life despite being made from machines.
2. Aspire for Patterns that Inspire!
Persian rugs come in different shapes, sizes, and also – exciting different vinaigrettes and patterns. A unique pattern in a Persian rug makes it the center of attention instantly in any room or place setting. Such rugs often serve as the centerpieces to a luxurious apartment or living room setting. Be sure to select unique and bold patterns when selecting Persian rugs for your home. Also, keep an eye for intricate nuances and minute details in patterns, embellishments, and border features. These small details make a huge impact in case your guests come over.
3. Choose a Durable Material
You must remember the purpose with which you bought the rug in the first place. It is a family heirloom and must be kept as such. However, for you to pass it down to generations of heirs, the rug must be built with materials that have a good lifespan. The rug itself must have a quality lifespan and must be able to endure usual wear and tear. Materials such as silk and polyester are extremely beautiful options for rugs that are highly durable. Polyester, being a budget-friendly option, has to be kept in a space that is low in footfall traffic.
4. Protect Your Rug With a Pad
Using a rug pad helps to give your Persian rugs a relatively long shelf life. The rug pad tends to absorb the friction and, at the same time, helps to reduce wear and tear. You must prefer a rug pad with natural materials to prevent it from getting disintegrated into a powdery mess. This way, they can protect your rug and also your flooring.
Persian rugs come in delightful different variants to suit all occasions and events. However, you must remember that each material has a specific demand in terms of maintenance and upkeep. Hence, these rugs and their consequent maintenance requirements must be duly fulfilled.